The Riverton Transportation & Heritage Center Inc. (RTHC Inc.) was established in September 2000 and consists of seven Board of Directors. the RTHC Inc. group is located in Riverton, Manitoba.
OUR MISSION STATEMENT IS:
To bring together the past and the present through the preservation and sharing of Riverton's transportation and community heritage by developing and sustaining the CPR Station and it's grounds for the benefit of all.
OUR VISION STATEMENT is:
The Riverton Transportation & Heritage Center will enhance the economic well being and quality of life of Riverton and area by becoming a focal point of the community and serving as a heritage, education and community center.
It will serve as a location for interpreting the transportation and community history, creating a regional tourism destination. It will be the site for community events and activities and the center will also be used as an outlet for local artisans.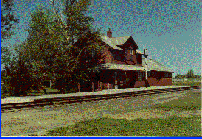 During late summer of 2000 a group of dedicated people took the first step in creating a unique project.
This project is to renovate the old Riverton C.P.R. Station to its former glory. The building and site will become a center to display the history of Riverton and surrounding community through artifacts, photos and stories.
The first step, already taken, was to situate the Station on its original site and foundation.
This project is unique, in that it will also feature the important role transportation has played in the Community.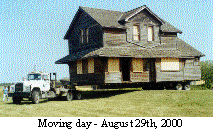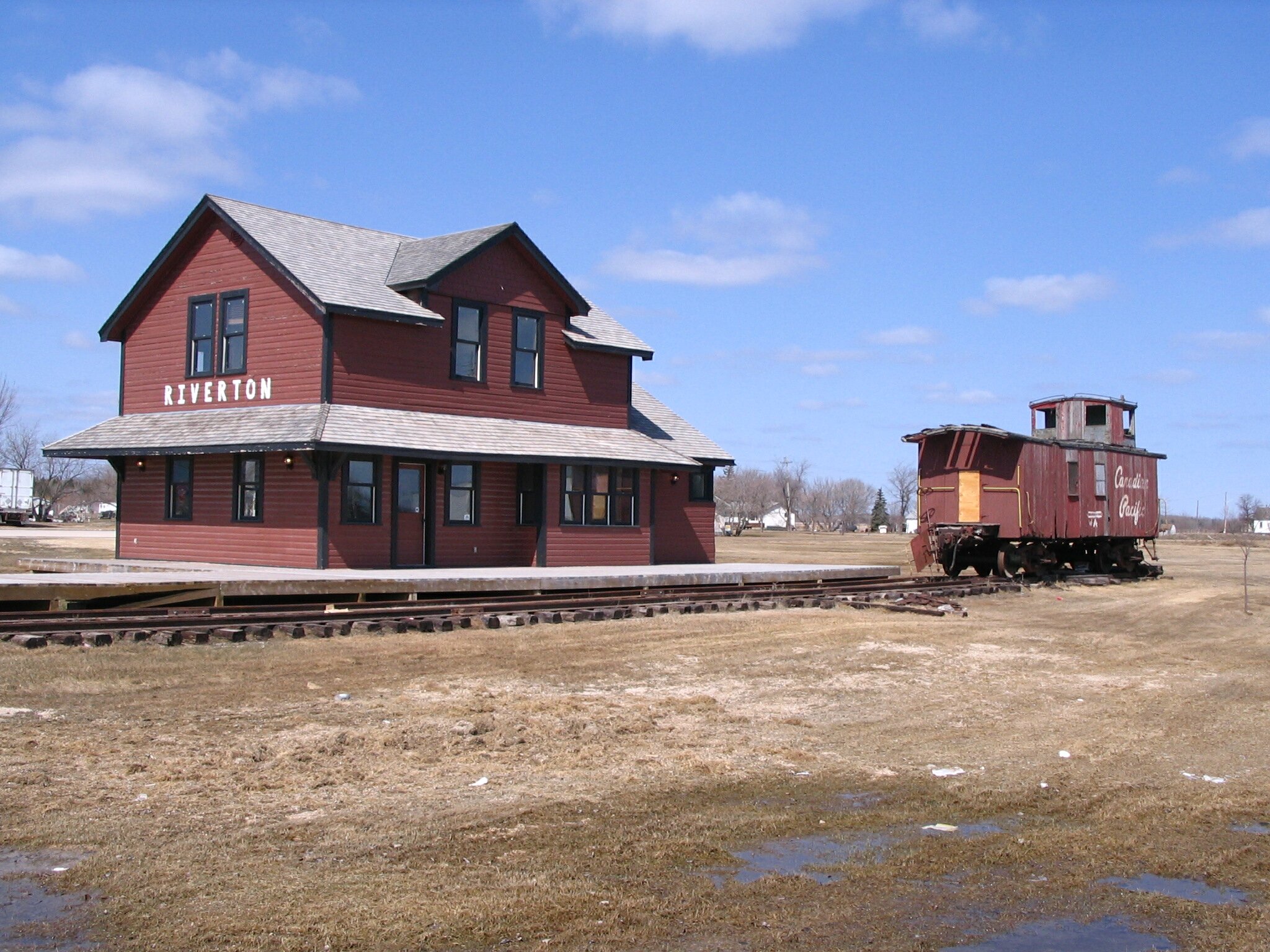 Spring 2009
THE RAILROAD - Riverton was the end of the rail line and goods arrived there destined for the community and points North. Fish, cordwood, hay & grain were shipped South.
TRACTOR TRAINS- Riverton served as an important marshaling and departure center for tractor trains hauling supplies to isolated northern communities. Many men from the area were employed in this venture.
BOATS - Riverton has a long history of boat building. Boats of every description built in Riverton can be found throughout Canada.
AIR - Various air transport and fish companies have used the Icelandic River as a float base to fly fish, freight, and passengers to Northern locations. Winter freight was also flown from fields near the village.
ROADS - Construction companies founded by local families have long had an impact on road building locally, provincially and beyond.
We want to honor all the varied ethnic groups that have settled in the Riverton area.
Our ongoing projects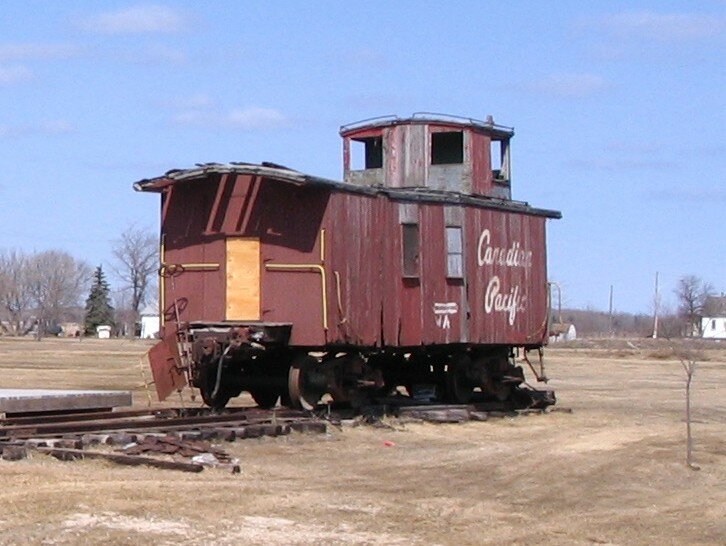 How can I donate?
Gifts and donations can be made in the following ways:
Personal
A gift during your lifetime.
A Gift by Will
A bequest may be for a specific amount or for the residue of an estate or any portion thereof.
Life Insurance
Insurance can be an ideal way to create a major gift at a relatively low cost to the donor.

Memorial Gift
Make a memorial gift to perpetuate the name of a friend or relative
Multi-Year Pledge
You may make an initial contribution and a commitment to add to the initial donation over a period of years.
Thank You Margaret Wishnowski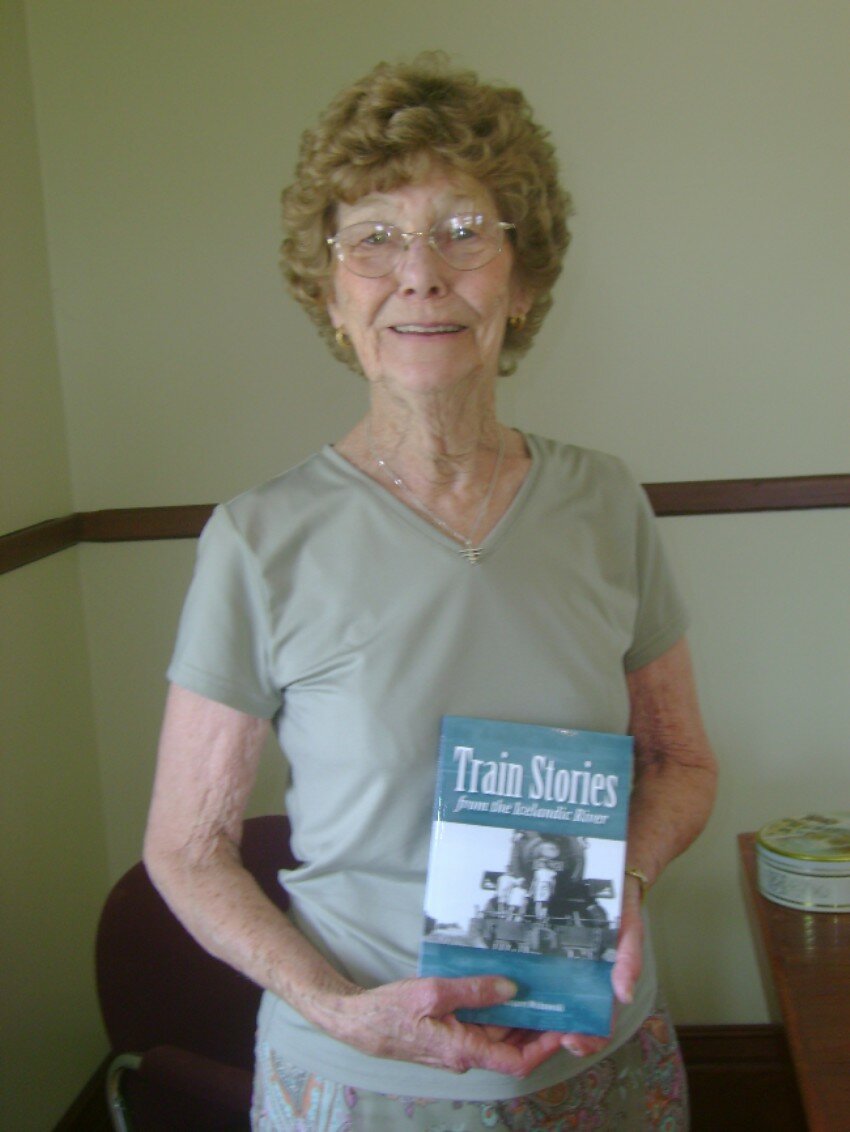 Through all of our fundraisers the one of our many successful has been the book "Train Stories from the Icelandic River" compiled by local hostorian Margaret Wishnowski. Her book tells the story of the train through her eyes and all the contributers that shared their memories with her.
"Get on Board" has been a project giving people the opportunity to put their own personal stamp at the Heritage site. Many planks have purchased in memory of family and friends. To purchase your plank please contact Wayne (204) 378 2901
RTHC Inc. Board of Directors
Mitch Johnson

Doug Thorarinson

Chair

Director

Corinne Magnusson
Director
Ruth Ann Furgala
Secretary-Treasurer
Wayne Furgala
Director
Keith Eliasson
Director
Kris Collins
Director

Irwin Schellenberg

Darlene Yaremus

Director

Director