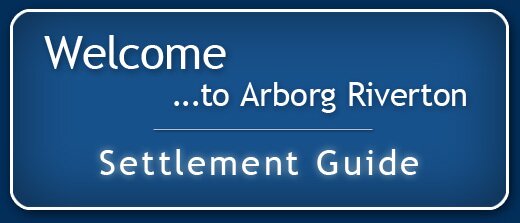 Arborg and Riverton Immigrant Settlement Services (ARISS)

Immigrant Settlement Services Coordinator: Koby Wiebe
Phone: 376-3623
Office located in: Town of Arborg building, 337 River Road West, Arborg
Mailing address: Box 582, Arborg, MB R0C 0A0
Email address: ariss@mts.net
The Arborg & Riverton Immigrant Settlement Services (ARISS) program aims to assist new immigrants settling in the area. The program works to make initial settlement a rewarding experience for newcomers in the Arborg/Riverton area.
ARISS services include:
o
Reception and orientation
o
Language interpretation and translation
o
Access to community resources
o
Employment referrals
o
Assistance in filling out immigration documents
This guide will provide information to help newcomers live in Arborg, Riverton and the municipalities of Bifrost and Armstrong.

It will list services that families may need, give information to use and provide contact people who can help. If you have any questions, please call ARISS (Arborg and Riverton Immigrant Settlement Services) located in the Town of Arborg building, 337 River Road West, at 376-3623.
For more information about the Town of Arborg go to their website: www.townofarborg.com
Table of Contents
Documents/Identification
Money/Banking
Telephone/Internet
Mail/Postal Services
Housing
Medical/Health
Driving a Car/Transportation
Education/School
Employment/Jobs/Work
Shopping/Restaurants
Child Care
Community Life/Recreation
Weather
Utilities/Municipal and Community Services
Government Benefits/Taxes
Other Services
Emergency/Important Phone Numbers
The information provided in this Settlement Guide may be subject to change. We apologize for any errors and/or omissions, as every effort was made to provide accurate information.